Learn more about us, our Board of Directors, and Advisory Council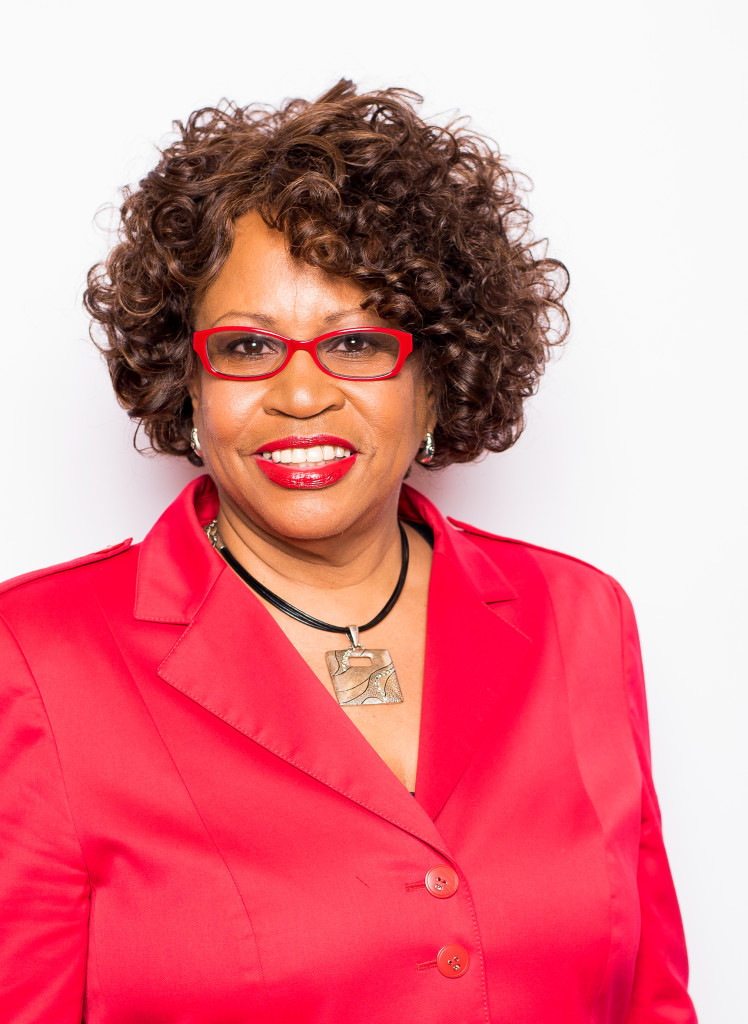 Dr. Natalie Ellington
Founder, Executive Director
More About Dr. Natalie Ellington
When I consider my transitional years (when I was 18 and knew everything) when I was questioning all the craziness I was experiencing, I'm grateful that there were people that chose to help me even when I made it clear I didn't want their help. I also know the pain of doing it on my own and wanting help that didn't materialize. I recognize and appreciate that when I wasn't lovable, someone loved me enough to tolerate my attitude, my selfishness and my rebellious behavior to get me through those seasons of life. Now that I'm older and wiser it's my turn to be there during the transitional years for these young ladies. Over the years I've had the pleasure of meeting and learning life lessons from some incredible women. I hope to be an incredible example to the young ladies we'll serve through Eileen & Callie's Place.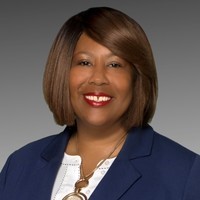 More About Carmen Goers
Goers is a wife, mother of 4 daughters and grandmother for 4. She has been in the financial services industry for 25+ years and values the impact that non-profits and social service agency bring to the community. As a community volunteer, she has served in many areas to be an advocate for community members whose voices have not been heard. She enjoys family time and travel, when she's not serving she's planning family vacations.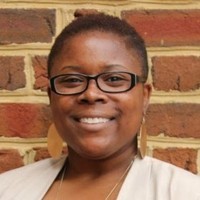 Natasha Johnson
Vice President
More About Natasha Johnson
Prior to her current position, Natasha was a community mentor with the YMCA's Evening Center program where she worked with youthful offenders to help them get disconnected from the criminal justice system and briefly worked as a contract Public Defender in Bonney Lake Municipal Court. In 2014, Natasha completed her undergraduate program, earning a Bachelor of Science in Human Services with honors, and went on to attend Regent University School of Law in Virginia Beach, Virginia, where she earned her Juris Doctor in 2017. During her time at Regent Law, she focused on community support work as the Law Student Section Chair with the Southampton Roads Bar Association; held the offices of the Chair and Attorney General of the Black Law Students Association (BLSA); and earned three awards for her community advocacy: 2016 Law Student of the Year, South Hampton Roads Bar Association; 2017 Regent University School of Law Community Changer Award; and 2017 Equal Justice Works Public Interest Law Student Award. She is currently pursuing her Master's in Communication & Leadership Studies at Gonzaga University. In her down time, Natasha enjoys taking long drives, spending time with her family (especially her youngest nephew) and reading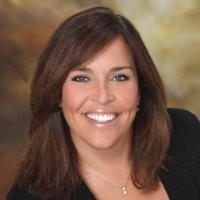 Rachael Johnson
Treasurer
More About Rachael Johnson
Rachael has been in the Retail banking Industry for more than 30 years, most recently with Heritage Bank. She has remained in the industry because of her passion to help people achieve their dreams. She spent two years as a Missionary with YWAM and her focus was mentoring young women. Eileen and Callie's is a perfect opportunity for her to continue to mentor and serve where her heart has always drawn her. Outside of work and volunteering she has 4 amazing children and 5 grandchildren. Her passion in life is her family! Rachael loves to travel, decorate her home and entertain her family and friends as often as possible.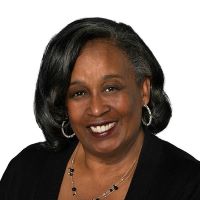 More About Arlyne Pinnock
Arlyne was born and raised in Seattle and has been working in the banking industry for over 40 years, most recently with Wells Fargo Bank. Her primary focus is assisting small businesses during the current pandemic. She has served as a volunteer board member for non-profits focused on at risk youth for over 30 years. "When I heard about the wonderful program at Eileen and Callie's Place, I said to myself, I would love to be a part of that. I moved out of my parent's home at 20 years old. I could have stayed until I finished college but I was eager to be on my own. I can't imagine what it would be like to be forced out at 18." Arlyne is an avid reader and loves to travel.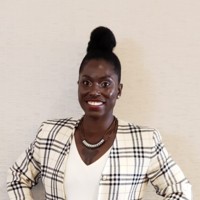 More About Zakiya Cita
Zakiya owns The Chayah Movement, a small, online entity that focuses on selling and promoting sustainable and ethically made fashion products, while also empowering consumers in being conscious and responsible consumers. Chayah uses its platform to promote textile waste awareness, upcycling projects, community recycling events, re-purposing ideas, thrift, resale options, ethical, locally made and sustainable fashion empowerment.
She is also the Marketing and Suiting Program Manager Dress For Success Seattle where she manages the virtual workforce enrichment offerings, suiting program, logistics of all incoming donations, inventory for the clients served and curates for the four annual fundraiser clothing sales and all social media and online campaign efforts. She also is a consultant and social media manager for the reentry entity Arms Around You.
Zakiya has her BA Degree in Communication Studies, a Graduate level certificate in education and she devotes free-time to coaching, being outdoors, community organizing, project management, event planning and hosts a podcast focused on highlighting successful reentry stories and resources called The Connect Conversations, sponsored by Arms Around You. Zakiya currently serves on the Board of Directors for New Beginnings Ending Domestic Violence.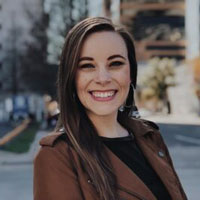 More About Jamie Cor
Jamie Cor, a Seattle Native, has a long history in nonprofit and ministry based organizations. Starting as early as her high school years, she served on different boards advocating for youth and community growth. Naturally involved in ministry and outreach at a young age, she furthered her education in ministry and leadership at a ministry school in Texas. Jamie gained extensive administration, event coordination, and hospitality experience working for one of the largest churches in the state of Washington. In her free time, Jamie loves to spend time with her husband of three years, friends, and family and loves to enjoy the beautiful PNW. But when she's not spending time with family, you can catch her creating content for her YouTube channel, Masterpiece Marriage, discussing with couples the contexts of Interracial Marriages.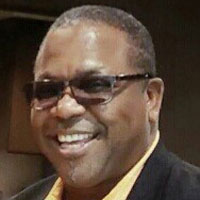 Michael Hunter
Board Member
More About Michael Hunter
As a pastor and director of Heart to Heart Connections, an outreach ministry that builds strong families, Michael is a proven leader with strong ties to the community and leads by example. He currently serves at-risk youth at an alternative school in Seattle, mentors the teens and had led the truancy program. In the past, Michael was a successful house parent for teenage girls in an emancipation program in Portland Oregon called Give Us This Day. He has a heart for youth and has maintained positive relationships with them well into adulthood. Michael has been happily married for 33 years and has two adult sons.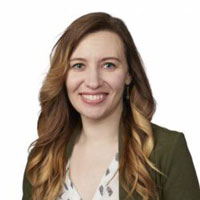 Lynnette Justus
Board Member
More About Lynnette Justus
As a Sr. Consultant with over 15 years of experience in business and technology related projects Lynnette brings technology and analytical skills to the board. She is also the committee chair for Kent Covenant Church's Love Mercy Do Justice committee which focuses on serving the local community. Outside of work she is a mother of one and loves music and literature. Growing up she was surrounded by family members who were adopted or fostered by her grandmother, and from an early age she has had a passion to be involved in the community in a similar way. God's purpose for our lives is not fragile, and sometimes we just need someone to help guide us so we can take on the world. As a board member of Eileen and Callie's Place she will apply her gifts to support young women bridge the gap and find their place in this world.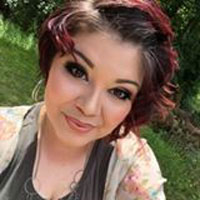 Samantha Tercero
Board Member
More About Samantha Tercero
Samantha Tercero was born and raised in Washington. The oldest of four girls. She is a professional hairstylist and enjoys helping women see the beauty they possess as well as helping them to feel good about themselves. Samantha works with her church to run the missions and outreach department. She leads a community outreach every month providing meals to many families. Samantha loves overseas travels and working on missions trips. She adores her family and loves getting to know people.
VIOLET BANKS, Former Foster Youth/Advocate
JOHN CAMERER, Vision House, Co-Founder
MELINDA GIOVENGO, PDH Youth Care, Executive Director
CHERYL HASKINS, City Church, Executive Director, City Ministries
JAMERIKA HAYNES–LEWIS, Clever Jam Communications, Owner
DR. GREGORY JANTZ, The Center A Place Of Hope
DONNA LAFRANCE, State of Washington, Regional Education Program Manager
MORGAN LLEWELLYN, Llewellyn Real Estate
DEBBIE MCGEE, Consultant
DAWN RAINS, Treehouse For Kids, Chief Operating Officer – Women's Funding Alliance, Board of Directors, President
JUNIUS SCOTT, Admin of Children and Families, Region II Regional Manager – Retired
CHERYL SESNON, Harmony Hill, Executive Director
MARY STEELE, New Horizons Ministries, Executive Director – Retired
JIM THEOFELIS, A Way Home, Director
If you are successful, it is because somewhere, sometime, someone gave you a life or an idea that started you in the right direction. Remember also that you are indebted to life until you help some less fortunate person, just as you were helped.
Get in Touch. Get Involved.
We'd love to hear from you!
PO Box 401, Kent, WA 98035